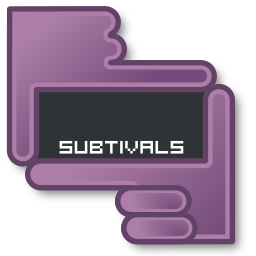 That's how it started...
Subtitles and captions for the deaf and hard-of-hearing during film festivals are rarely a priority, at least in France. Thus, most film copies are not subtitled (except foreign movies shown in their original version).
At the beginning of last year, my friend Lilian was promoting his project of improving and facilitating the projection of subtitles during film festivals. His activity consists in superimposing subtitles or projecting them on a separate display below the screen.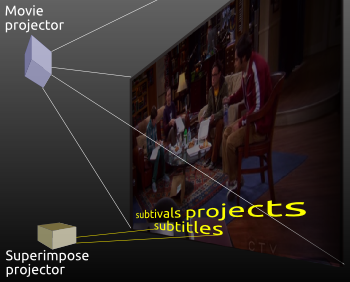 In this way, subtitling dissociates from the movie reel, unlike DVDs for example. An operator is thence in charge of keeping captions synchroneous. It is sometimes called "virtual subtitling"; it is cheaper and easier than subtitled hard copies.
Since there was no suitable Open Source tools to fulfill these precise needs, Arnaud and I gave him a hand. We developed Subtivals, a Free Software with simplicity and usuability for the technical operator in mind.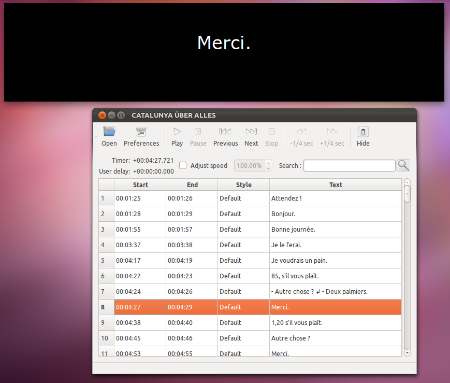 Main features
Subtivals has gained many features on the way, we released the version 1.0 last month, after almost a year of development, driven by Lilian's experience.
Among most notable features :
Support of Advanced SubStation Alpha subtitles (ASS, *.ass) format
Control Play / Pause / Delay / Speed
Switch between several modes : timecode based, semi-automatic or fully manual
Support for subtitles without timecodes (fixes duration automatically)
SSA styles (italic, positions, colors)
Customize and override styles (color and font size)
In the small world of subtitles projection, where most tools are either very expensive, or very archaic, Subtivals is a revolution !
Installation
Subtivals runs on GNU/Linux, Windows, Mac OS X and has no other external dependencies.
On Ubuntu, install it easily using our PPA :

sudo add-apt-repository ppa:mathieu.leplatre/subtivals
sudo apt-get update && sudo apt-get install subtivals

Mac OS X and Windows installers are for sale, contact us !
Contribute
Subtivals is written in C++/Qt and released under the GNU General Public License . It is available in English, French, Spanish and Catalan.
If you feel like contributing, testing, translating... join us on Github !
#subtivals, #subtitles, #accessibility, #qt, #c++ - Posted in the Dev category
---